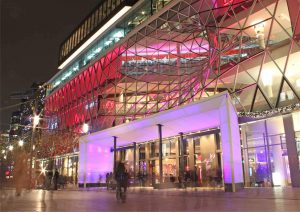 Hawksworth was founded in 2010 by Bob Stevenson and Mike Holt, combining over 50 years' experience in the shopping centre market.
From our base in London, we operate across Europe, advising the leading funds, property companies, developers and banks. We provide strategic advice and business planning, both on a one off basis to be used by the client, or on a longer term basis where we deliver the key components of the strategy.
We advise on all categories of shopping centre, where we are often tasked with squeezing additional value from the very best centres, or turning around under-performing centres, even preparing centres for sale. We also source off market purchase opportunities, as well as identifying value add solutions for potential purchases.
Our style is personal and hands on, working closely and in tandem with our clients. Our strategies are tailored to individual shopping centre and client needs, but our goal is universal – to create and add value.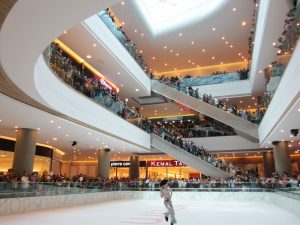 Strategic asset management:
Strategic advice – planning and reports
Strategic advice – delivery
Business planning and budgeting
Cash flow forecasts and management
Leasing and marketing strategies
Re-launch and re-positioning
Intensive management solutions
Centre management selection and supervision
Purchase and sale support:
New market entry support
Off market product sourcing
Added value opportunities – identification and reports
Commercial due diligence
Exit strategies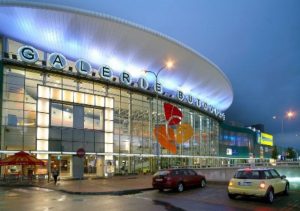 We have advised on over 130 shopping centres in 11 different countries. Below is a sample of our current and recent projects. We would be happy to discuss these in further detail where client confidentiality allows, including the key objectives and successes of each project.
Le Befane, Rimini, Italy – lease renewal supervision, general strategy and delivery – Credit Suisse Asset Management
Le Cupole, Milan, Italy – general and extension strategy and delivery – Credit Suisse Asset Management
Galerie Butovice, Prague, Czech Republic – exit strategy and sale – ING Finance
Centrum Olympia, Olomouc, Czech Republic – general strategy and delivery – Credit Suisse Asset Management
MyZeil, Frankfurt, Germany – general and leasing strategy – MAB / Rabobank
Centrum Galerie, Dresden, Germany – refurbishment strategy – Corio Deutschland
Funf Hofe, Munich, Germany – centre management and leasing – Union Investment
Eurovea, Bratislava, Slovakia – management set up – Ballymore
Zielony Retail Park, Warsaw, Poland – general strategy and delivery – Credit Suisse Asset Management
Optimum, Adana/Ankara/Istanbul, Turkey – general strategy, leasing, asset management, property management set up and delivery – Renaissance
Grand Canyon, St. Petersburg, Russia – general strategy and centre management set up – Renaissance
Oz Mall, Krasnodar, Russia – general strategy and centre management set up – Renaissance